Water is the limitless being, where the Creator is present, because life is a creation of God, but water is the basis of it.
Environmental Protection:
Our company has decades of experience in the following fields
Manufacture of tanks and special equipments
Production of stainless steel or carbon steel PED / ATM tanks, on demand, for food industry applications. 
Design and complete implementation of stainless steel or plastic process pipelines for tanks under operating conditions. 
Production of customized structures, containers, steel structure elements according to operational requirements.
Production of process skids
Skid mounted water treatment technologies built on painted carbon steel frame construction, including surface preparation and surface treatment. Our company can perform FAT tests and meet other customer requirements included in ITP.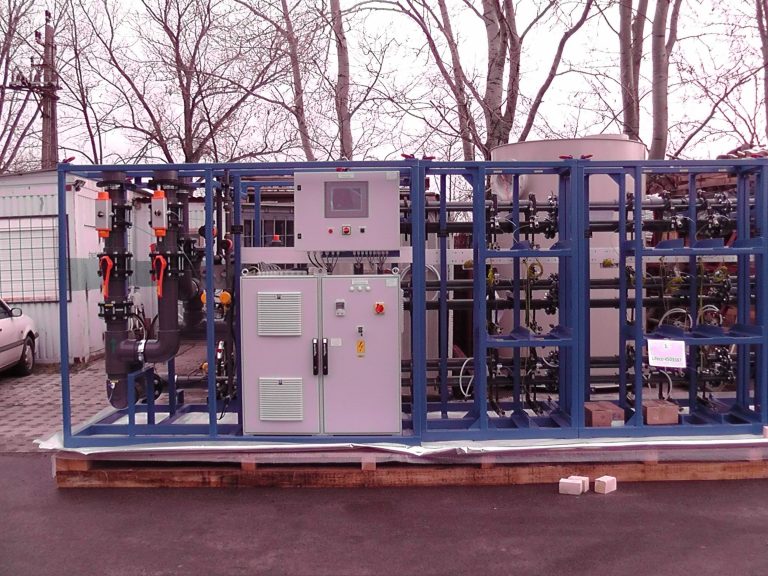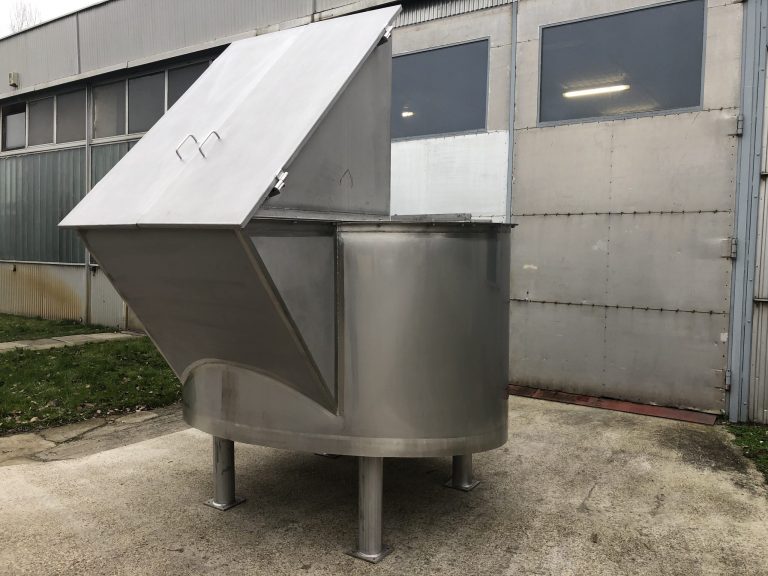 Manufacture, technological installation, repair and conversion of tanks for the storage of hazardous liquids or melts (216/2019. (IX.5.) gov.reg.).
In the year following our establishment, MSZ EN ISO 9001: 2001 was introduced, which has since been integrated with the MSZ EN ISO 14001: 2015 environmental management system. We maintain our quality management systems on a regular basis. The company currently operates a certified (TopCert) quality system according to MSZ EN ISO 9001: 2015, while maintaining the environmental management system. 
In order to achieve higher quality standards, our company pays special attention to the development of our welding technologies. Our certifications in this field are MSZ EN ISO 3834-2: 2006, PED according to 2014/68/EU directive, EN 1090-2: 2008 + A1: 2011. Our certified specialists operate in accordance with DIN EN 287-1: 2011, DIN EN ISO 9606: 1, AD 2000 HP3 standards.

Our welding capability for the production of welded structures is certified by the certificates of MSZ EN ISO 3834-2: 2006, EN 1090: 2008 and EN 15085-2 CL1 standards issued by DVS, moreover, we have been certified for the production of pressure equipment according to GM Decree 9/2001 (IV.5).

The operation of quality systems for welding activities is fundamental for us during the production of welded products.
Our certifications in this respect are: MSZ EN ISO 3834-2: 2006, 2014/68 / EU Directive (PED), EN 1090-2: 2008 + A1: 2011 and EN 15085-2 CL1.
Our welding staff consists of certified experts according to EN ISO 9606, AD 2000 HP3, PED.
Our welding technologies have been tested according to EN ISO 15614 (AD HP, PED).
Our certifications are conducted by TÜV SÜD, SLV and TÜV Rheinland.
Savanya Vízgépészeti Kft. was established in 2000 as a family enterprise.
Our business policy places high priority on maintaining and continuously improving the quality of our construction activities, which will continue to ensure the quality of our customers' service and retain our place in business life.
Our works and services can be found all over the country, and the water engineering and locksmith equipments manufactured in our workshop can be found on the foreign market as well.
CUSTOMER is at the center of our quality policy, and all of our colleagues work to meet the needs of our customers to the maximum.
The aim of our company is to remain a company that produces quality products that strive to satisfy customer needs in a cost-effective manner, while keeping in mind error prevention.
Our company constantly analyzes changing market conditions. We continually invest in new machines and technologies, and we consciously develope our organization, as a result of which we are capable of producing ever higher technical standards.